Building Resilient Organizations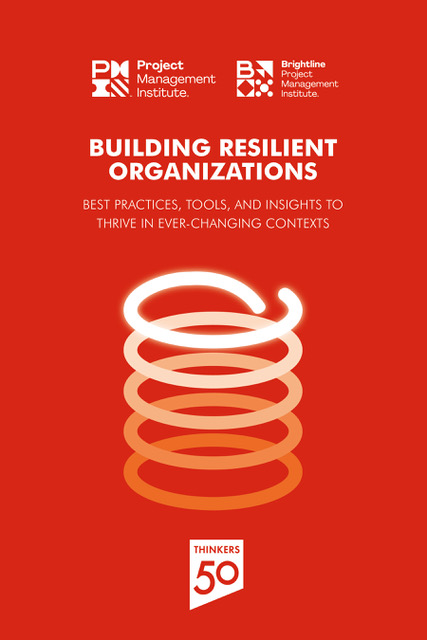 Building Resilient Organizations - Best Practices, Tools, and Insights to Thrive in Ever Changing Contexts é outro livro da série que a Brightline™ Initiative produziu em parceria com a Thinkers50 .
Em nossos tempos tumultuados, compreender e alcançar a resiliência nunca foi tão importante. Algumas organizações têm a resiliência em seu DNA. Eles possuem a agilidade mental, cultura e organização para sobreviver e prosperar, não importa o que seja colocado em seu caminho. Building Resilient Organizations está focado em identificar o que diferencia essas empresas, explorando a natureza da resiliência para as organizações. Ao longo do caminho, descobrimos alguns exemplos globais inspiradores de projetos resilientes na prática e algumas ideias inovadoras para os líderes considerarem sobre o que é necessário para ser resiliente no longo prazo. Com contribuições dos principais pensadores e profissionais de todo o mundo, Building Resilient Organizations permitirá que você e sua organização desenvolvam ainda mais a resiliência como um músculo em sua organização.
Ricardo Vargas foi um dos participantes, escreveu o capítulo "Beyond Resilience: Leaders Must Urgently Embrace Antifragility".
1ª

edição /

2022

202

páginas
ISBN13:

978-1628257793

ISBN10:

1628257792

Formato: 6.25 x 9.25 inches
Idioma: Inglês
Publicado por:

Thinkers50