Practical exercises
We developed several team dynamics to use in our courses. See below what practical exercises that can be part of a course program.
PMCoaster
It is a practical and fun exercise developed to simulate a real project environment. Divided into teams, the participants will plan and execute the construction of a functional high-speed roller coaster prototype for a theme park. Due to its success, this exercise became a mini-workshop.
The teams will define the work, evaluate the project feasible budget and time in order to execute it. They will do so concerning the time and costs constraints. Then, students will execute and monitor the project to demonstrate the effectiveness of the plan in adverse conditions.
The approximate duration of the workshop is 2 hours and its main objective is to show the interrelationship between the scope required, deadlines and available budget. In addition, the aspects related to the teamwork quality are directly addressed.
Features
Shows the direct relationship between project SCOPE, TIME and COSTS.
It highlights the importance of the DECISION MAKING in resource-limited settings.
Enables participants to understand the mechanisms directly related to the creation of the project schedule.
---
PMRank Lite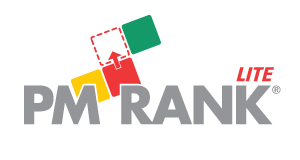 Reduced version of the PMRank® portfolio management workshop that is used during the trainings courses. It takes about 2 hours long.
It presents a practical, direct and iterative way for the main factors involved in thetransformation of strategic interests into aligned projects.
Discusses aspects directly related to the strategic initiatives prioritization, the establishment of the selection criteria and the application of these criteria in a number of potential projects.
Features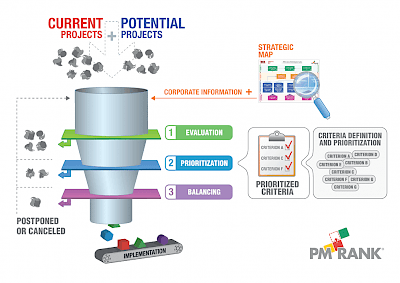 Shows a fictitious company that needs to choose an appropriate set of projects within an environment of limited resources.
Discusses the direct relationship between the strategic direction and criteria.
Apply the criteria in a practical way on a set of candidate projects to determine the most relevant projects for the strategic direction.
---
My Cooking Project
Ricardo Vargas had the opportunity to learn very interesting dynamics that show the project management importance while studying in the Strategy and Innovation program at the Massachusetts Institute of Technology (MIT).
D
uring the classes, he developed a simple dynamic based on the elaboration of a quick dinner for guests to demonstrate the importance of establishing the appropriate strategies for managing the project and the inherent risks to every decision making and also to the manager risk profile.
The dynamic is performed in two hours with all participants. They were divided into groups, competing for the best performance seeking to understand the risks associated with each decision.
Features
Shows the influence of the RISK PROFILE of the project decision maker.
Promotes TEAMWORK in the decision-making.
Evaluate the effectiveness of the duration COMPRESSION mechanisms.