Infographic - PMBOK® Guide 7th Edition
Be Better Prepared For The New PMBOK® Guide 7th Edition! Watch a detailed explanation and download the free infographic!
Free Infographic
An easier way to learn the PMBOK® Guide
Watch Ricardo explaining the 12 principles and 8 performance domains of the seventh edition of the PMBOK® Guide published by the Project Management Institute (PMI).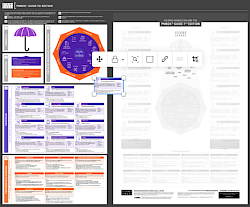 You can also create your own by editing the Mural.com version.
ONLINE COURSE
Understanding and Mastering the PMBOK® Guide 7th Edition
In more than 8 hours of video, exercises, and supporting materials, Ricardo explains the 12 Principles outlined in the Project Management Standard and the 8 Performance Domains outlined in the PMBOK® Guide 7th Edition.
Get the course now!