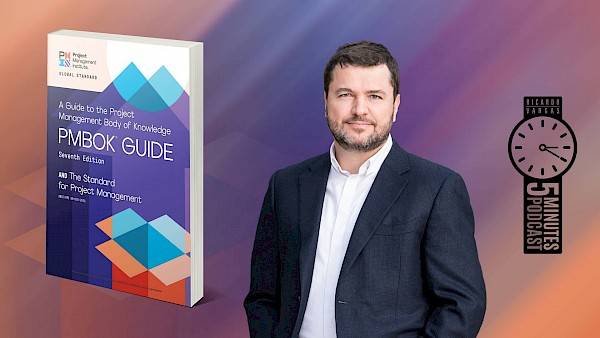 PMBOK®️ Guide 7th Edition - Overall Structure - Part 1/3
This week comes with a special episode. With the release of the PMBOK®️ Guide 7th Edition by PMI, Ricardo decided to talk for the first time about the new guide in a series of 3 episodes.
This first episode is about the rationale behind the changes and the overall structure of the new guide.
Next week, Ricardo will cover the 12 principles of Project Management and, in the following week, the 8 performance domains of the new PMBOK.
Ricardo is also preparing your new video that will be available on his YouTube channel (https://youtube.com/rvvargas). Subscribe to the channel and activate the notifications to have firsthand access to the guide.