PMBOK® Guide Processes Flow
Watch the video and download all resources related to the A Guide to the Project Management Body of Knowledge (PMBOK® Guide) — Sixth Edition processes flow.
A Guide to the Project Management Body of Knowledge (PMBOK® Guide)—Sixth Edition is the Project Management Institute's flagship publication and is a fundamental resource for effective project management in any industry. It has been updated to reflect the latest good practices in project management.
To know more about the PMBOK® Guide, visit PMI.org
ONLINE COURSE
Unleash the power of the PMBOK® Guide 6
In this self-paced course, you will learn all the 49 processes including every single Input, Tools and Techniques and Outputs (ITTOs).
Ricardo will teach you how to read it in a process-based approach, where you start from the process related to the start of a project until the closing processes.
Get the course now!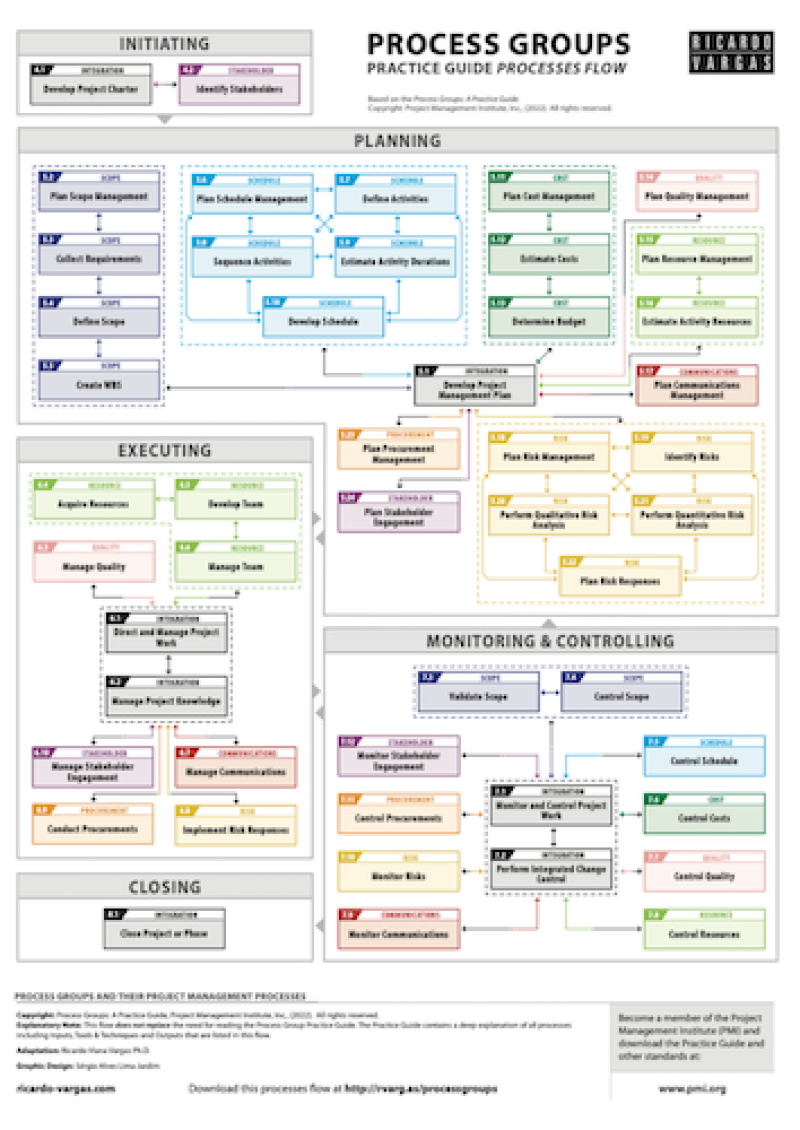 Download the PMI Process Group Flow
In October 2022, PMI released the PMI Process Group Practice Guide that replaces the PMBOK Guide 6th Edition. Ricardo recorded a video about the changes, and you can watch it here.
The PMI Process Group Practice Guide focuses on the 49 processes and the ten knowledge areas by process group. It is very similar to the PMBOK® Guide 6th Edition Process Group but structured by process group, not by knowledge area.
Get this new free resource