Download File
PMBOK® Guide Processes Flow – 6th Edition
Thank you for download our resources!
Your download will start automatically in 2 seconds.
But if something went wrong, use the button below to download it again.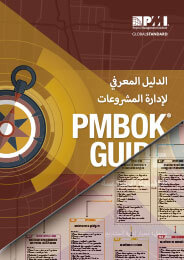 تدفق العملية - النسخة الكاملة
يتم فصل العمليات من دليل PMBOK® - الإصدار السادس إلى ألوان وفقًا لمجالات المعرفة الخاصة بكل منها. يتم عرض الاتصالات الرئيسية فقط في تدفق العملية هذا.
File language: العربية (Arabic)
File size: 30.9MB
Dimensions: A0 – 841 × 1189 mm
Download File