Ricardo Vargas is the global authority in project leadership training, with more than 10,000 professionals trained during his career. We offer courses that range from basic project management concepts and business agility to crisis management and analytical hierarchy process.
During his work on projects, Ricardo was able to develop courses that do not just aim to prepare people to get a specific credential but to make professionals capable of doing the hard work of translating ideas into actual results.
Our courses are delivered onsite and also online. The online delivery comprises two different models: live classes and online learning.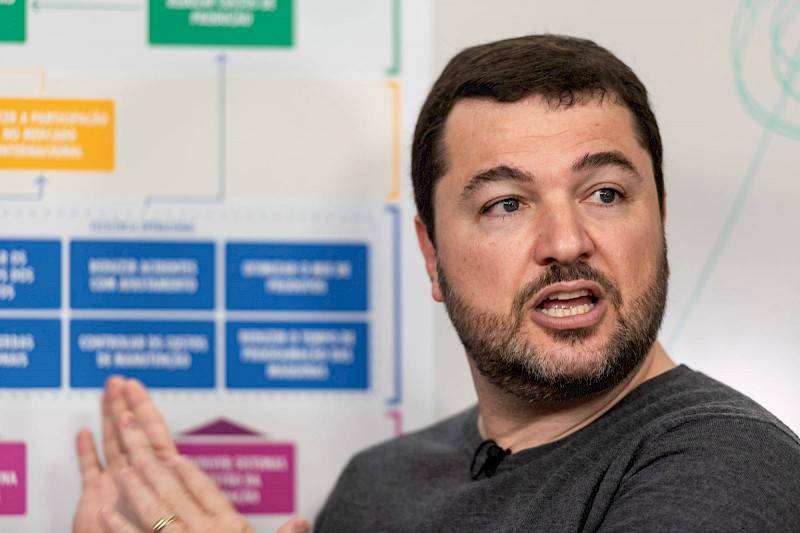 "Ricardo Viana is the most valuable Project Management professional I have ever met. Your books and classes are a treasure that you should know at least once in your life. Even if you are not comfortable with the subject "Project Management", you will notice your ability to teach about life, work and professionalism. I suggest you read his books."
Read More

"... For sure, you will understand more about Project Management and, more than that, acquire a little more experience and expertise in this matter."

Senior Vice President, Sales of Treasury and Trade Solutions at Citibank Russia
Citibank
"Ricardo Viana Vargas is a brilliant author, advocate, and pioneer in project economics. He was the first Latin American to be elected Chairman of the Project Management Institute."
Read More

"...e. He leads many global and strategic initiatives, such as to Brightline Initiative between The Boston Consulting Group (BCG) and Project Management Institute Mr. Vargas is well known and was recognized internationally for his contributions in the field of project management as he is the recipient of the PMI Distinguished Contribution Award (DIST) and PMI Product of the Year Award in 2005, Brazilian Project Management Personality of the Decade. Microsoft rewarded Vargas for Most Valuable Professional for his work with the Microsoft Project. He participated in the Global Project Management Forum (GPMF), one of the largest events in the world of project management organized by PMI KSA. His contributions were phenomenal in terms of reach and impact on the prestigious audience. Mr. Vargas spares no effort to support the profession of project management and its professionals while he volunteers his valuable time to elevate the knowledge and share it with all. Despite his wealth of knowledge and celebrity status in the field, he remains humble, supportive, and willing always to help in efforts to build a better future I value Mr. Vargas as a friend, colleague and I'm truly inspired by the impact he made throughout his career "
Badr Burshaid
Saudi Aramco - PMI Saudi Arabia
"I have known Ricardo Viana Vargas since 1996, he is very intelligent, energized and enthusiastic, trying to succeed in a subject called "Project Management". At that time, some people talked a lot about the topic, some of them said they used project management, but the vast majority (including me) did not have a clear idea about the subject."
Read More

"... Ricardo, in a brilliant self-made career as a project manager, professor, speaker and business consultant, has built a world-class brand and associating his name with the project management discipline. Nowadays, project management professionals from all over the world and anyone who takes project management seriously, know the name of this friendly, talented, strongly committed to advancing business results, including large global companies. He is incontestably an effective reference for this subject. For me, besides that, he's still the same simple guy I met years ago. I am very proud to see how a man, overcoming himself and from an early start, can build a new path for him and all of us. Thank you, Ricardo. Thank you, old friend. and go ahead!…""

"Ricardo was one of the main speakers in our worldwide seminar for Project Managers. He transmits passion and engagement for PM activities that encourage us as Project Managers to speed up our pace for development, bringing this way a significant contribution to our business. Also, his communication skills keep the attention of the people and give us a good feeling of "I want to hear more"."
Read More

"... I hope we have another opportunity in the future to work together again."

Download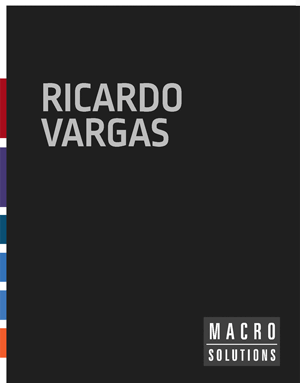 In a world marked by volatility, one of the key competencies of organizations is the ability to turn ideas into results that matter.
Download Ricardo Vargas | Macrosolutions corporate folder in PDF. The file contains all of our products and services and can be printed or shared within your organization.
Download