Brightline Transformation Framework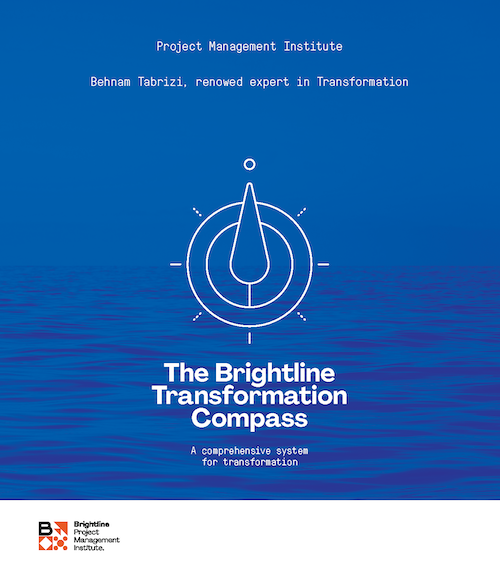 The key to a successful transformation is building a movement that aligns inside-out and outside-in approaches.
A transformation shaped by the Brightline Transformation Compass is led by committed senior leaders inside your organisation, and authored and driven by large numbers of your own employees – the management and front-line team members who have a stake in your success.
The Brightline Transformation Compass is a partnership between the Project Management Institute and Prof. Behnam Tabrizi, a renowned expert in Transformation.
Ricardo Var gas led the efforts on behalf of Brightline Initiative.
1st edition /

2019

65

pages
Dimensions: 21 x 27 cm
Language: English
Published by:

Brightline Initiative