Gestão e Modelagem de Projetos para Engenheiros e Arquitetos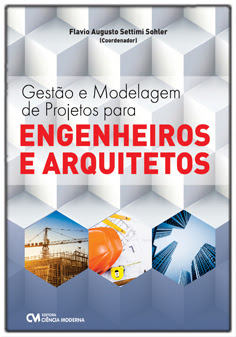 Project Management and Modeling for Engineers and Architects "highlights the main aspects of management that must be observed in engineering and architecture projects. Ricardo Vargas was responsible for chapter 18 of the book, where he addressed mathematical models for calculating the return on investment in project management.
Other areas of project management are also included in the book, such as scope, schedule, costs, quality, risks, resources, acquisitions, and contracts, contracted parties, leadership, maturity in project management, economic viability, project planning and control using MS-Project, lean construction, aggregated techniques of scope, cost and time, management and productivity in construction, management and environmental impacts on projects, among several other topics.
1st edition /

2019

560

pages
Dimensions: 28 x 21 cm
Language: Portuguese
Published by:

Editora Ciência Moderna