Gower Handbook of Programme Management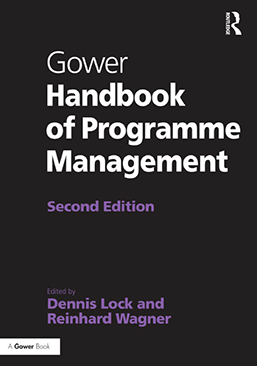 In the ten years since this Gower Handbook was first published, Programme Management has been transformed to become the vehicle of choice for realising the objectives of large scale, complicated, business, government and social investment.
The Second Edition of this Gower Handbook is a completely new text; designed as a definitive guide to the current state of Programme Management.
To that end the text offers foundation theory and knowledge around key issues such as, managing programme contracts, people and know-how, complexity and uncertainty, benefits and success measures, as well as every stage of the programme life cycle.
2nd edition /

2016

602

pages
ISBN13:

978-1472445773

ISBN10:

1472445775

Dimensions: 7 x 9.8 inches
Language: English
Published by:

Taylor and Francis