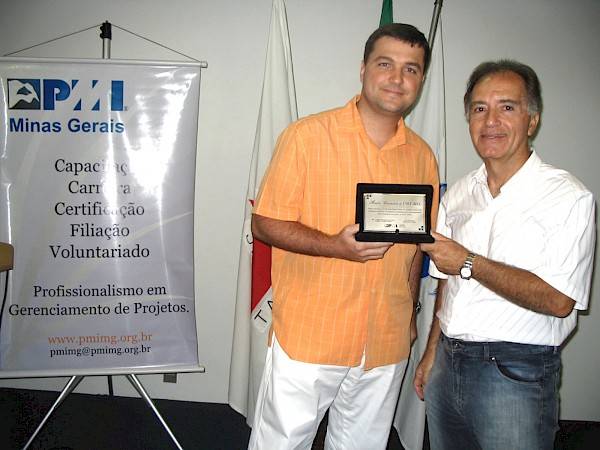 PMI MG Chapter - 10 Years of a Personal History
Sorry, this episode audio is only available in Portuguese.
In this podcast, Ricardo makes a special honor to the PMI-MG chapter for completing 10 years. H proudly remembers when in 1998-1999 the PMI-MG was founded. He also talks about the difficulties in getting 25 members to create the chapter and mentions the development of the unofficial translation of the PMBOK which was executed by PMI-MG. He congratulates all members of PMI-MG and other Brazilian chapters.
This podcast was recorded only in Brazilian Portuguese. The link below is for the Brazilian Portuguese version.