Leading Disruptive Change
Learn to lead disruptive change and understand the human and organizational factors that drive and block the ability to change.
It is said that something is disruptive when it interrupts, suspends, or moves away from regular operation, that is, discontinuation of a traditional process, generating major changes in the market, organization, people's behavior, and culture.
And today, it's not just technology that's causing a disruptive process. The pandemic, climate change, changes in society's behavior, among several factors, have required a different and transformative behavior.
Communication became easier, bringing together and providing virtual contact between people from different parts of the world simultaneously. The disruptive process arises from the need for innovation, whether in industry, people's needs, or in the health area.
In this course, the student will learn the characteristics of a disruptive change, how to deal with this change and what are the qualifications of a disruptive leader.
Delivery Methods
Corporate Onsite

Live Classes
What You Will Learn
Fact sheet
Estimated duration
16 hours
Target audience
Project Managers, Scrum Masters, Product Owners, members of multidisciplinary teams, people who are part of the organization's PMO and other interested parties in the matter.
Requirements
Basic Knowledge in project management
Languages
Portuguese or English in face-to-face courses
Certificate and Badge
Upon completing the course, you will receive a credential issued using the Accredible platform that can be downloaded as a PDF file and also shared on your Linkedin or other social network profiles.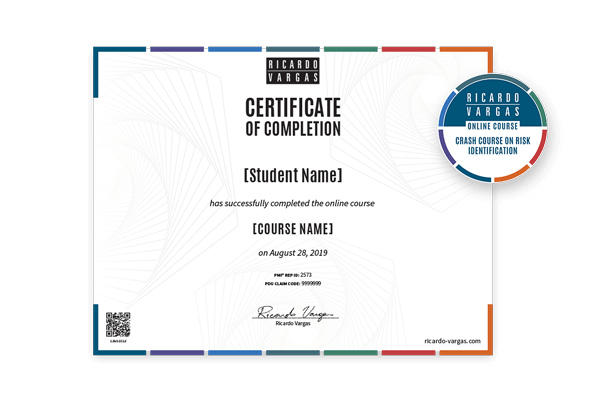 Subscribe to our newsletter
To receive updates about our courses, events, books, videos, downloads, and more.