Understanding and Mastering the PMBOK® Guide 7th Edition
An in-depth course on the brand new PMBOK® Guide 7th Edition, the standard for project management published by PMI.
In more than 8 hours of video, exercises, and supporting materials, Ricardo goes deep on explaining the 12 Principles outlined in the Project Management Standard and the 8 Performance Domains outlined in the PMBOK® Guide 7th Edition.
Ricardo will teach you directly and straightforwardly how to understand and apply the principles in your day-to-day work, no matter the product or service you are developing or the delivery approach you decide to use.
He also explains the main differences between the 6th and the 7th Edition using a simple concept: the PMBOK® Guide 7th Edition as an umbrella for other methods, standards, or approaches (like Scrum, Lean, Kanban, etc.).
Every lesson is usually between 5 and 20 min, so you will learn everything you need to know in just the right amount of time at just the right pace.
It is important to mention that this course does not aim to be a preparation for the PMP® or CAPM® certifications of PMI. However, the content will help you to become more comfortable with the PMBOK® Guide without the need to memorize every single item for the exam.
Enroll Now!
This course is available on our online platform.
Fact sheet
Estimated duration
The entire course has 61 lessons covering about 8 hours of video. The student is expected to spend from 16 to 20h to complete the course, including the exercises.
Target audience
Project managers, team members, planners, project sponsors, PMP® or CAPM® candidates and others stakeholders interested in learning more about the PMBOK® Guide published by the Project Management Institute.
Requirements
Candidates are encouraged of having a copy of PMBOK® Guide published by the Project Management Institute. The copy is not provided by the course.
Languages
The course was recorded in English with subtitles in English, Brazilian Portuguese (Português do Brasil), Spanish (Español), Arabic (عربى) and Simplified Chinese (中文). Subtitles in Spanish, Arabic and Simplified Chinese were created using AI translation tool.
Certificate and Badge
Upon completing the course, you will receive a credential issued using the Accredible platform that can be downloaded as a PDF file and also shared on your Linkedin or other social network profiles.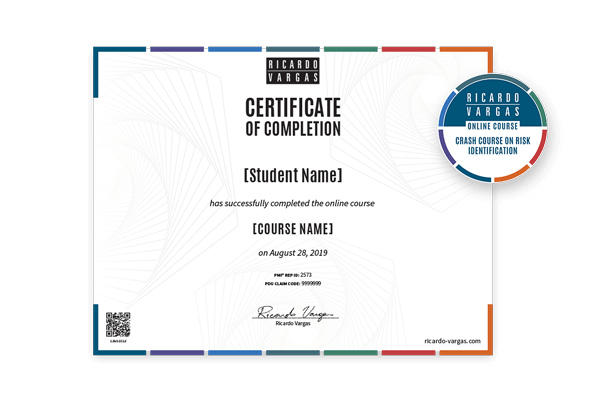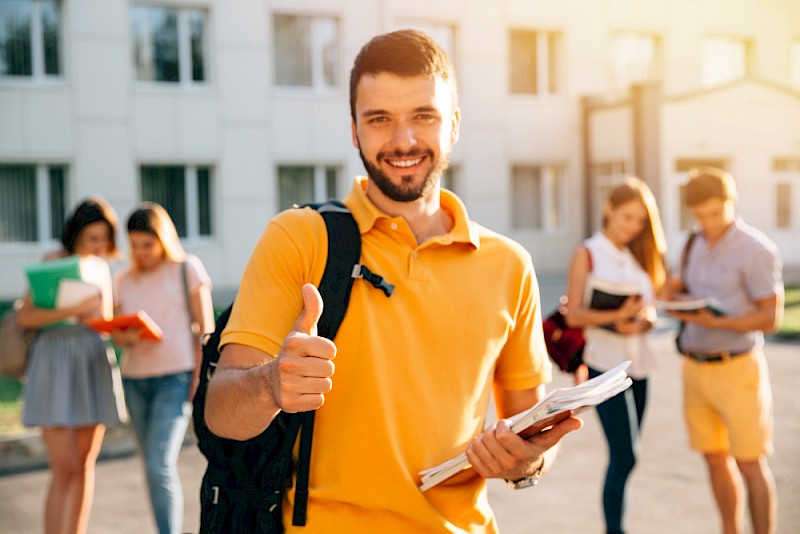 Scholarship and Financial Aid
In mid-2022, Ricardo decided to create the scholarship and financial aid program by donating $10,000 to establish a fund to assist qualified students in pursuing the school's courses.
Eligible candidates can apply for the scholarship all year round. You can contribute to the fund by making a voluntary donation at the checkout page for those aiming to support other students.
Know more about the program
Enroll Now!
This course is available on our online platform.
Subscribe to our newsletter
To receive updates about our courses, events, books, videos, downloads, and more.