Issue #6 - Avoiding Burnout: A Mid-Year Reflection on Balance e Priorities
In this issue, I discuss Mid-Year and the importance of evaluating your journey and preventing burnout. I explain my steps to avoid burnout, including setting realistic expectations, taking breaks, saying no to extra commitments, exercising, and seeking support. Recognizing that burnout is a sign of self-awareness and resilience is necessary.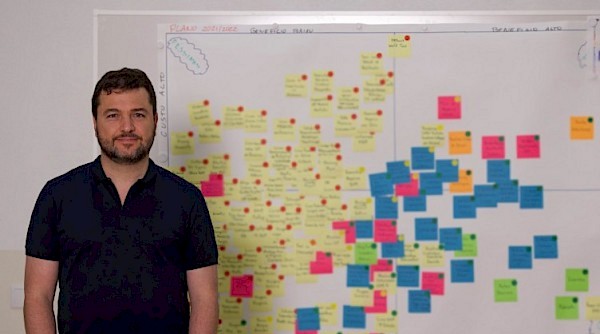 In This Issue
Reviewing your plans for the year and looking ahead: mid-year reflection
How to avoid burnout
New LinkedIn Course on Generative AI for Project Management
Webinar Invitation to share the Results of our research on AI in Project Management
Registrations open for the Second Edition of the AI-Driven PM Masterclass
PMOtto Beta Rollout
A Mid-Year Reflection
This time of the year is when most of us are coming back from vacations or going on holidays. It is the time to think, analyze and see how our journey has been so far.
I know that days, months, quarters, and hours are just human creations to understand the passage of time. But when December 31st arrives, everybody (or almost everybody) puts intentions and projects for the upcoming year on a piece of paper. They become our portfolio of projects.
I am no exception.
The mid-year mark serves as a reminder—a nudge to reflect on the journey thus far, recalibrate, and align ourselves with the goals we wish to see realized by the end of the year.
Burnout is Real
At the same time, at least for me, it is also a time to reflect on all the efforts I put into things and projects to see if they were worth it for me. And when I say worth it, I am not saying financially. Money is just one dimension of what we want in life. There are many other things like friendship, love, and health that you must consider.
And I was diagnosed with burnout. I probably still have it. My personal wish for all of you is that you are not burned out. It hurts. A lot.
If you are in a state of physical, emotional, and mental exhaustion, it is time to pause. Burnout is real. It means you have been subjected to prolonged periods of stress and overwork. Let me tell you a story about how I realized I was burned out. I talked about it in my 5-Minute podcast episode in detail.
One day, after a concert in London, I was looking for a taxi with my wife and friends. When I saw a cab appear on the street, I ran after it without noticing anything else around me. And suddenly, a bus appeared on the right side, which flashed right beside me. And believe it or not, the bus was inches from hitting me. I felt the engine's smell and the bus's metal parts right in front of my nose. I had overlooked the risks that could have come up.
Such close encounters force you to confront your boundaries. Life's most treasured moments shouldn't be overshadowed by perpetual work anxieties. Believe me. Your projects will not get done on time if you are tired, sick, and unmotivated. Burnout can cause you to be worried about work all the time. That is not going to speed things up.
For my own well-being, I became committed to preventing my mental burnout. Here are some steps I took.
I learned to set realistic expectations for my week, month, and year.
I took frequent breaks.
I learned to say no to extra commitments.
I started to exercise regularly.
I got enough sleep.
I started eating a healthier diet.
I found ways to spend time with loved ones and ask for help and support.
I practiced relaxation techniques.
These steps are easy to say or write. But they are not very easy to apply. I go to therapy once a week. I decided to do more physical exercises. I lost 16 kg (35 pounds) of weight. I am working towards reducing my usage of phones, computers, and social media. I am going to Burning Man at the end of this month (spoiler alert: it is the topic of my next newsletter).
All of this is a challenge, but it is less challenging than being hit by a bus just because you were physically in a place, but your mind was miles away.
Remember, acknowledging burnout isn't a sign of weakness. It's a testament to your self-awareness and resilience. If you are experiencing mental burnout, it is essential to reach out for help. There are several resources available to help you cope with mental burnout and recover your well-being.
Do not pretend you are a superhero.
Today we live in a society that gives everything to the winner and almost nothing to everyone else. This creates this insane race toward the top where anything goes. It is a sick journey through life.
Six Items to Reflect in Your Mid-Year Review
But now, let's return to our role as project managers of our own life and plan what we aim to accomplish professionally and personally to plan in the rest of the year. Let's think about the six items below.
Revisit your plans and see if we have set realistic goals and priorities. Ensure your goals are specific, measurable, achievable, relevant, and time-bound. Which projects are important to achieve in the next six months? I talk about prioritizing your project portfolio in my podcast here.
Create a timeline and budget. Plans without these two aspects are just daydreams. Remember, we always underestimate effort and costs. Always.
Break down your goals into smaller tasks and estimate how long each will take. Then, create a budget for each task and track your progress along the way. If the tasks are not feasible, just prioritize and move your life forward. Do not become attached to past and failed goals. Check this video of my What Matters Series called "Roadmap" to learn more.
Be flexible. Things will come up that you can't control, so be prepared to adjust your plans as needed. Just look what happened to me when I saw the wave of Artificial Intelligence approaching project management. You have two options: you surf it, or you miss it.
Stay motivated. It's essential to stay motivated throughout the planning process. Set up rewards for yourself when you reach milestones and find a support system to help you stay on track.
Enjoy the journey! Planning and achieving your goals can be fun, so take some time to enjoy the process. This is one of the critical points for me. I love the finish line so much that I often forget the joy of the journey. And the journey can be incredible and bring more growth than the results themselves.
Hey, life is not just about ticking boxes and crossing off to-do lists. It's about enjoying the little moments along the way. We all set big goals, but sometimes it's the small wins, the unexpected laughs, and the lessons from the slip-ups that matter most.
Take a deep breath, high-five yourself for how far you've come, and remember – it's your journey, no one else's. So, make it count and own every step of it.
Let's rock the rest of this year!
What Has Been on My Radar Recently?
Burnout Reading from The Economist
On the note of burnout, I suggest that you look at an excellent article in the 1843 Magazine (The Economist) called "The Way out of Burnout." It is worth reading.
Using AI to Generate PESTEL and SWOT Analysis
Have you thought about using AI to generate a PESTEL Analysis? This AI tool allows you to generate it in instants. They also developed a tool to generate SWOT Analysis! Great time savers!
AI-Expert Commentary at Wimbledon
Wimbledon is not only lawn tennis' biggest and oldest tournament – but it's also a festival full of quintessentially British traditions. And since it was first televised in 1937, the BBC and other broadcasters have been providing expert commentary only for the big matches.
Well - that's all about to change, thanks to artificial intelligence. Listen to the BBC Podcast 5 Minutes On - AI at Wimbledon to understand how 100% AI commentaries are changing the game.
New LinkedIn Course on Generative AI
Good news! On July 28th, my new course called "Leveraging Generative AI for Project Management" was added to LinkedIn Learning. We made this course at lightning speed, and I'm super proud of the results.
To promote the new course, I did a LinkedIn Live with Ashley Kennedy from LinkedIn, talking about the power of Generative AI in projects. More than 1,200 watched it, and you can access the recorded version here.
Already, over 11,000 people have taken it. If you have a LinkedIn Premium account or if your company uses LinkedIn Learning, you can take the course for free.
But I have something for everyone: click this link, and you can take the course for free in the next 24h, no matter your LinkedIn account type.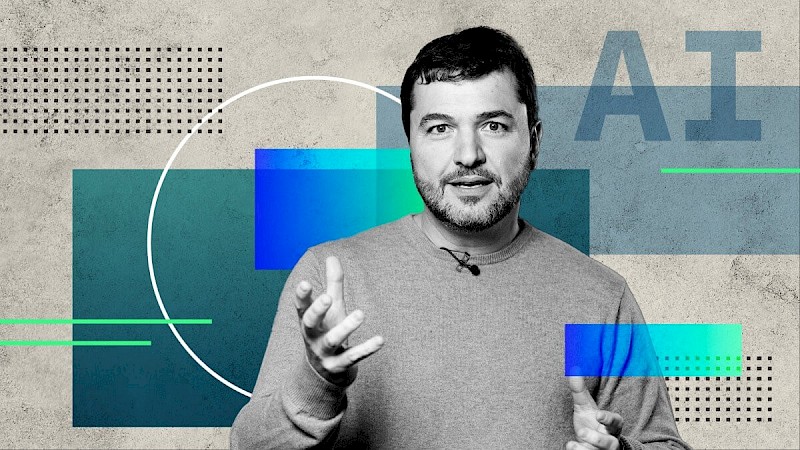 To promote the new course, I did a LinkedIn Live with Ashley Kennedy from LinkedIn, talking about the power of Generative AI in projects. More than 1,200 watched it, and you can access the recorded version here.
Webinar with the Results of the First Global Survey on AI in Project Management
On August 10th at 10 AM EDT (11:00 Brazil, 15:00 WET, and 16:00 CET), Antonio Nieto-Rodriguez and I will host an exclusive webinar where we will share the results of the groundbreaking survey exploring the adoption, challenges, and prospects of AI in project management across diverse industries and geographical regions.
With almost 800 answers and participants from 93 countries, it is the largest survey ever done on this topic and the first global survey covering the new frontiers of Generative AI!
The report will be made available for free, and registrations can be made here. Spots are limited.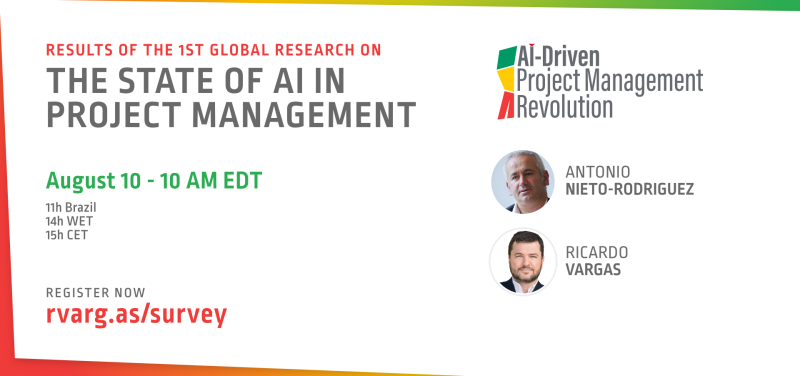 Registrations are Open for the Second AI-Driven Project Management Revolution Masterclass
On a similar note, Antonio and I opened the registration for our second AI-Driven Project Management Revolution Masterclass. It will happen on September 15th and 22nd from 9 AM to 1 PM EDT.
I want to share one more spoiler: watch our research webinar on August 10th to get access to limited special discounts for those joining the masterclass during the webinar.
More information and registrations can be accessed here.
We are slowly rolling out the beta test for PMOtto.ai. We received an overwhelming request to participate in the beta program. With the requests much higher than our capability for a test program, we closed the waiting list for new candidates for the beta.
We are already working with a few of you on the program and plan to increase the number in the next weeks.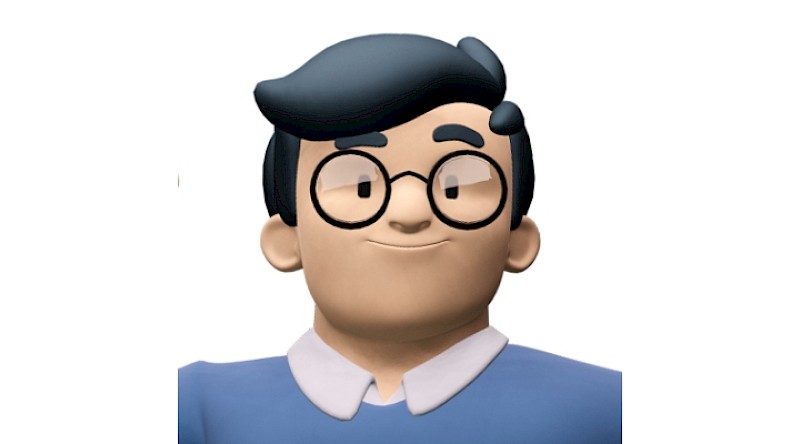 The platform is working, but adjustments have been made several times a day to make sure citations work, and the performance is not affected.
I want to thank you from the bottom of my heart for your support. We are working around the clock to make the public version available for those who want to subscribe as soon as we can.
Your Voice Matters!
Access the previous issue here.
If you have any suggestions, comments, or anything that will help me make the newsletter better, please send a note to [email protected] with your suggestions. I would love to hear from you.
Please share this newsletter with your friends, colleagues, and others who may benefit from it. They can also subscribe to receive it here.
Thanks for your support, and I hope it was helpful to you.
Cheers,
Ricardo