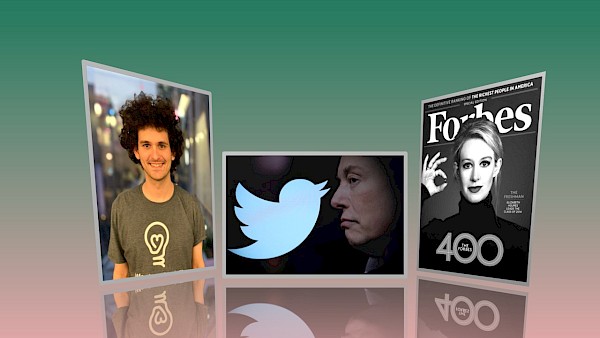 What We Can Learn from Elizabeth Holmes (Theranos), Sam Bankman-Fried (FTX) and Elon Musk (Twitter)
This week, Ricardo discusses three prominent businesspeople whose incoherent actions hurt those who had put their faith in their ideas: Elizabeth Homes of Theranos, Sam Bankman-Fried of FTX, and Elon Musk of Twitter.
These persons share many characteristics, including a remarkable charm that has garnered them widespread adulation and the impression that they possess superhuman abilities. Yet, the revolutionary language and charisma were eventually called into question, revealing a lack of governance, control systems, and compliance.
Ricardo likens these people to the charismatic and self-assured project manager who decides to charge ahead without first doing an in-depth study of the situation, planning, establishing effective governance, or implementing stringent controls.
Behind the development of a project, there are people who invest and bet on the results of that project. Charisma and lack of governance will not deliver what is expected; it takes a lot of work, governance, planning, and control.
Listen to this week's #5minpodcast to learn more.