Enterprise Risk Management
Understand why threats and opportunities are part of all projects and that the risks structured perception improves projects' outcomes.
To qualify the students in the strategic risks management, presenting the main mechanisms for the risk identification, quantification, responses development and control.
The course also aims to contextualize the risks in the projects environment, providing tools and simulators that are used in their management.
Delivery Methods
Corporate Onsite

Live Classes
What You Will Learn
Fact sheet
Estimated duration
16 hours
Target audience
Project managers, risks managers, project team members, planners, and others stakeholders interested in the risk management process.
Languages
Portuguese, English and Spanish
Certificate and Badge
Upon completing the course, you will receive a credential issued using the Accredible platform that can be downloaded as a PDF file and also shared on your Linkedin or other social network profiles.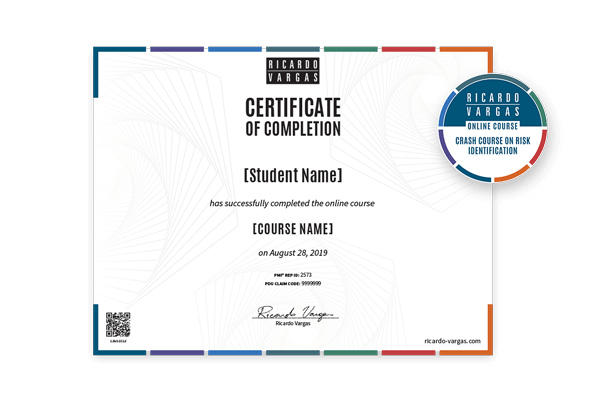 Subscribe to our newsletter
To receive updates about our courses, events, books, videos, downloads, and more.