Mastering Hybrid Models: Coexisting Agile and Waterfall
Learn what a hybrid project management approach is, identify your need, and apply it to your project.
Project management involves everything from planning to deliveries of products or product parts. When we start a project, we choose which delivery method we will adapt according to the type of project and the context in which it is inserted. For example, if your scope uncertainties and complexity are high, we can choose an agile model. On the other hand, the predictive model may be the most suitable if the project does not involve many of these uncertainties and risks, has deliveries with defined deadlines, and the scope is already known.
Not only will these factors define which model to adopt, but they can be a starting point. If we talk about significant construction, choosing an agile model may not be a good idea. For a project of this type, there is usually not much uncertainty in defining its scope, so it isn't easy to imagine a product backlog constantly being revised and its priorities frequently changed.
But what if there is a scenario where we can use the two models together? Can we, for example, prioritize landscaping and then finish painting the garage for the construction of a building? Can we use a Kanban board for employees to see the work of the day or the week? Can we start software development using a predictive model and then continue with agile?
To answer these questions, those responsible for conducting projects realized that there are several situations in which we can use both models in the same project, thus giving rise to the hybrid model. The definition of which approach will be used must be well planned and also feasible.
In this course, the student will learn what predictive, agile, and hybrid models are and how to evaluate the best model to be chosen for your project, considering the various factors that support us to make this decision.
Delivery Methods
Corporate Onsite

Live Classes
What You Will Learn
Fact sheet
Estimated duration
16 hours
Target audience
Project Managers, Scrum Masters, Product Owners, members of multidisciplinary teams, people who are part of the organization's PMO and other interested parties in the matter.
Requirements
Basic knowledge of project management
Languages
Portuguese or English in face-to-face courses
Certificate and Badge
Upon completing the course, you will receive a credential issued using the Accredible platform that can be downloaded as a PDF file and also shared on your Linkedin or other social network profiles.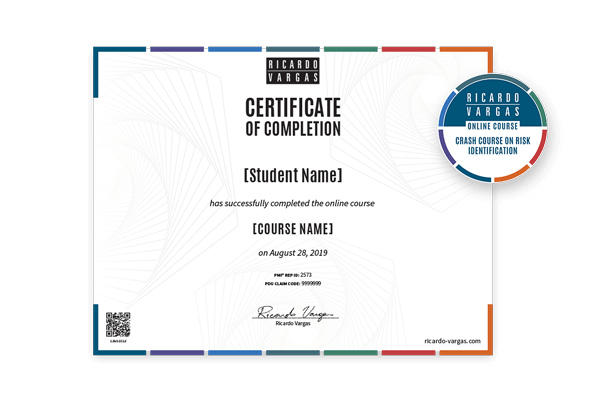 Subscribe to our newsletter
To receive updates about our courses, events, books, videos, downloads, and more.