Setting up and Fine-Tuning Project Management Offices
Learn the secrets of a successful project management office with someone who has designed more than one hundred PMOs worldwide.
The Project Management Office (PMO) is an area responsible for defining and maintaining the organization's project management standards and a management structure responsible for standardizing governance processes related to programs under its responsibility.
It is also responsible for supporting the project, program, and portfolio managers in carrying out their projects. The project office must be aligned with the company's strategic planning, helping and supporting the prioritization of projects and programs.
The purpose of the training is to qualify students in the PMO's creation and implementation, presenting the processes and best practices that have helped the organizations to increase the chances of success in your projects.
We will discuss the project manager and project team roles in the transition between the individual projects management and the project management conducted in a centralized manner. It will be discussed the importance of ensuring that aggregated projects and programs results are aligned with the strategic objectives of the organization's project portfolio.
Delivery Methods
Corporate Onsite

Live Classes
What You Will Learn
Fact sheet
Estimated duration
16 hours
Target audience
Project managers, project team members, sponsors and others stakeholders interested in the project management process.
Requirements
Advanced project management knowledge.
Languages
Portuguese, English and Spanish.
Certificate and Badge
Upon completing the course, you will receive a credential issued using the Accredible platform that can be downloaded as a PDF file and also shared on your Linkedin or other social network profiles.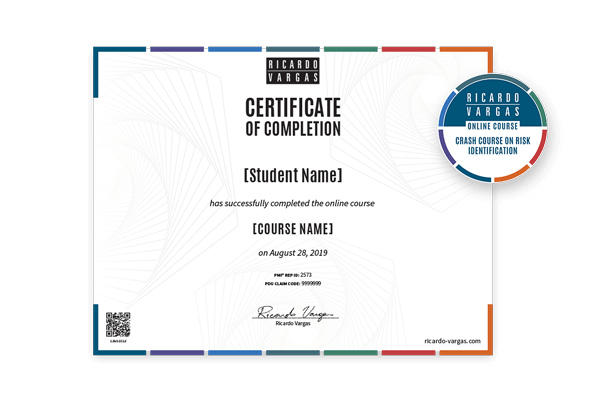 Subscribe to our newsletter
To receive updates about our courses, events, books, videos, downloads, and more.