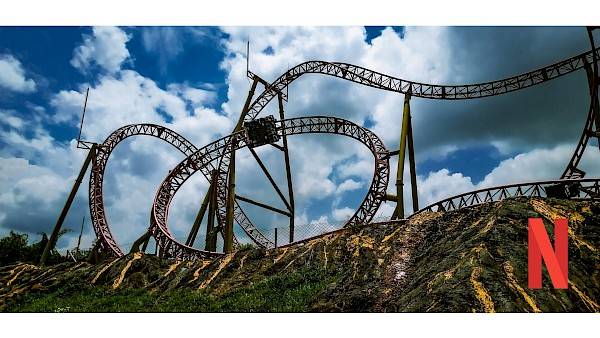 What We Can Learn from Netflix Roller Coaster
In this week's episode, Ricardo talks about the latest news published in the press about the streaming service Netflix, which, upon announcing the first reduction in the number of subscribers to the platform in the last ten years, suffered a devastating drop in the value of its shares.
Netflix's value dropped from more than 300 billion dollars at the end of 2020 to 89 billion after the announcement. It is a 70% drop, and to give you some perspective, this loss is four times the value of Warner Bros. (owner of HBO) and the same value as Walt Disney Co.
This shift brings us to question why such a disruptive company can have such a dramatic shock, expected only for "startups" or companies in traditional segments and at significant risk of being overshadowed.
Given this scenario, Ricardo reflects on three lessons we can learn from these events:
1. The relevance of understanding potential inflection points that change the direction of a business or market.
2. The understanding that projects and initiatives behave much more like a roller coaster than a highway, where fluctuations will happen.
3. Understand that past success is not a proxy for future success.
Often, your project can hit such a dramatic inflection point that it can cause you to change an entire segment.
Listen to this week's #5minpodcast to find out more.
#VUCA, #Strategy, #Risks #complexity