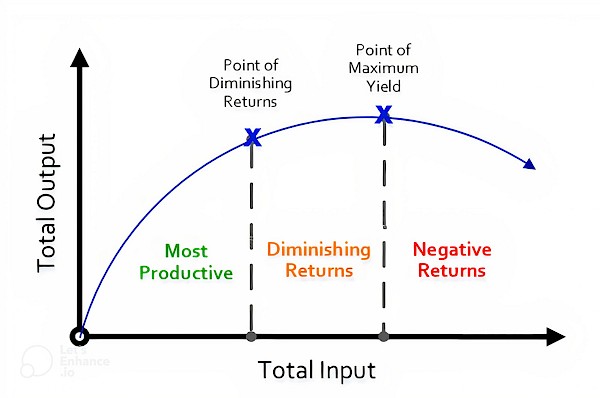 Remember That the Law of Diminishing Returns Also Applies to Your Project Management Efforts
In this week's episode, Ricardo talks about the Law of Diminishing Returns applied to the effort we make to manage projects.
We often doubt how much management is worth, and we try to simplify management as much as possible to avoid bureaucracy when we spend a lot of time in meetings or filling out documents and templates without reaching any results.
Ricardo explains that according to the law of diminishing returns, the project's results will improve with the increase in a management capacity. But we must find an optimal management level that maximizes results, not paper production.
We often create a more bureaucratic control process with more effort due to a paranoia we have with risks and a perception that everything needs to be controlled. With this, we reach a point of diminishing returns, where we spend more to have less.
Listen to the #5minpodcast to find out more!