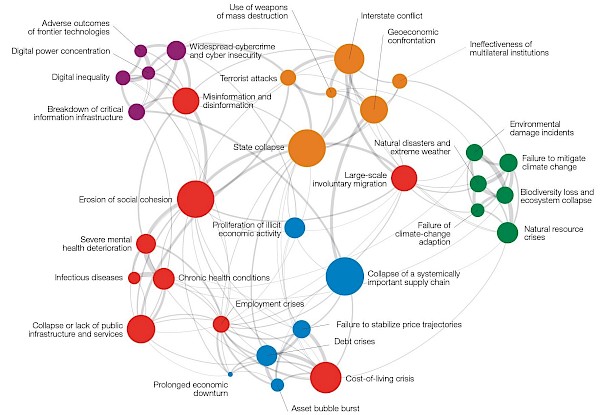 Would you Attempt to Predict the Top 10 Global Risks for 2023?
This week, Ricardo discusses the 18th edition of the Global Risk Report, published annually by the World Economic Forum.
This report presents a ranking of global risks and threats, both short-term and long-term.
From an operational standpoint, the project or initiatives we are working on can be severely impacted by events that happen far away. Ricardo draws a parallel between the positioning of our project from the global perspective.
Three of the ten topics described in the short term pertain to the behavior of society, five to environmental concerns, one to international politics, and one to technology.
Of the ten stated items, the first four are climate change threats, and six of the items are related to the climate in the long term.
Climate change, geo-economic conflicts, social division, cyber security threats, and a depletion of natural resources are a few of the issues that Ricardo highlights. He comments on the items according to ranking, as well.
Listen to this week's #5minpodcast to learn more.