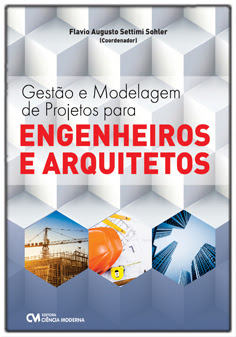 Project Management and Modeling for Engineers and Architects "highlights the main aspects of management that must be observed in engineering and architecture projects.
Ricardo Vargas was responsible for chapter 18 of the book, where he addressed mathematical models for calculating the return on investment in project management.
Book only available in Brazilian Portuguese.