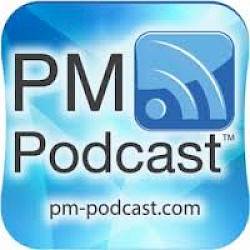 Read
There's no shortage of great ideas, whether you are going through a transformation or adapting to digital innovation, but not every great idea becomes a reality. Pinpointing 'why' is at the core of the Brightline initiative's mission.
Brightline (www.brightline.org) is a new strategic arm of Project Management Institute (PMI)®. And as stated on the website: "The Brightline™ Initiative delivers insights and solutions that empower leaders to successfully transform their organization's vision into reality through strategic initiative management."
Today, we welcome Ricardo Vargas (LinkedIn Profile) who is Brightline's Executive Director.
This interview was recorded one day before the Project Management Institute (PMI)® Global Conference 2019 in Philadelphia, Pennsylvania, USA. We talk about the history of the initiative, the 10 principles developed to help your organization bridge the costly and wasteful gap between strategy design and delivery, and we look at how you can apply this on your projects. And we also identify issues that prevent strategies to become a reality.