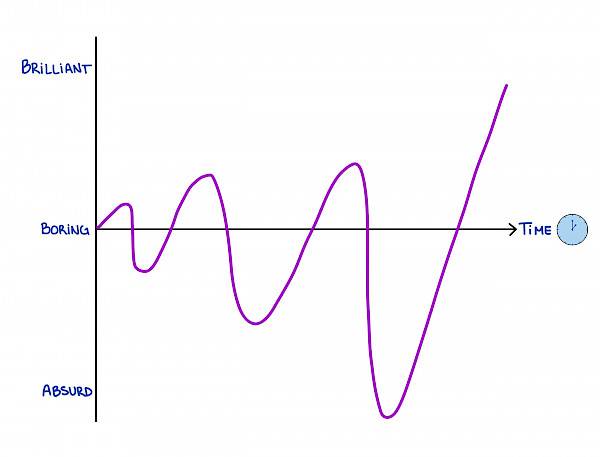 The Ebb and Flow of Ideation and Its Role on Brainstorming
In this week's episode, Ricardo shares a concept he saw in a Design Thinking course he did recently: The Ebb and Flow of Ideation.
Dev Patnaik introduces this straightforward and effective concept in the Product Development Best Practices Report. It is centered on the concept that better ideas are interspersed with absurd ones during ideation, and a wild idea is the fuel to generate new brilliant ones.